Disclosure
This blog is financially driven and beginning December 1, 2009, the FTC requires bloggers to disclose whenever there could be hidden interests or unspoken biases related to recommendations. So here goes…
First, the obvious: I, John Eliason, am an investor, advisor and corporate officer. I own or have an interest in First Financial USA, Ltd., Rewire Lab, LLC and CONNECT.CX, LLC.
Second, the less obvious: Per the FTC rules, if I interview someone and they grab the bill for lunch, I would need to disclose this. Ditto if I use an Amazon link that gets me 8 cents instead of an Amazon link that gets me 0 cents. If someone gives me a comfy t-shirt with a logo and I wear it in a photo, same deal. Disclaimers all over the place. This would be tedious for me and even more tedious for readers. But rules is rules. To cover my ass and preserve your reading experience, please assume that, for every link and product I use, the following all hold true: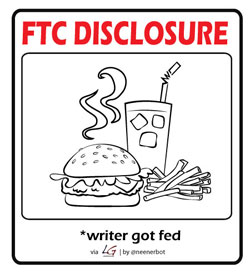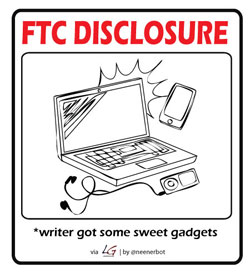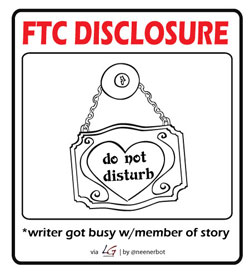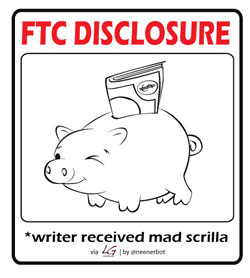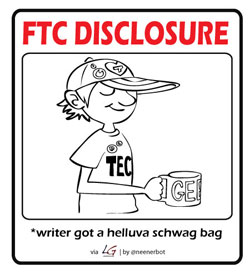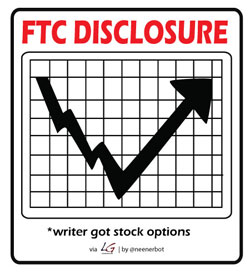 Please feel free to use the text and images on this page with proper attribution. There is no reason why each blogger should have to reinvent the wheel.
(Illustrations courtesy of Louis Gray and Jeannine Schafer)
Earnings Disclaimer
Last Revised: August 9, 2019
Thank you for visiting REWIRELAB.com/org/biz, a Rewire Lab, LLC website. This Earnings Discalimer applies to any of the above mentioned sites and related domains.
The products and services sold on this web site are not to be interpreted as a promise or guarantee of earnings.
Your level of success in attaining the results from using our products and information depends on the time you devote to the program, ideas and techniques used, your finances, knowledge and various skills.
Since these factors differ among each individual, we cannot guarantee your success or income level, nor are we responsible for any of your actions.
Any and all forward-looking statements on this web site or in any of our products are intended to express our opinion of the earnings potential that some people may achieve.
But many factors will be important in determining your actual results, and we make no guarantees that you will achieve results similar to ours or anyone else's. In fact, we make no guarantees that you will achieve any results from the ideas and techniques contained on our web site or in our products.
To the extent that we included any case studies or testimonials on this site, you can assume that none of these stories in any way represent the "average" or "typical" customer experience.
In fact, as with any product or service, we know that some people will purchase our products but never use them at all, and therefore will get no results whatsoever. You should therefore assume that you will obtain no results with this program.
Even though we make no guarantees that our product will produce any particular result for you, you can still take advantage of our return policy if you are not completely satisfied. In such instances, you can return the product for a refund according to the terms and timelines indicated in our refund policy described in the Terms and Conditions section on this site.
YOU FULLY AGREE AND UNDERSTAND THAT REWIRE LAB, LLC IS NOT RESPONSIBLE FOR YOUR SUCCESS OR FAILURE AND MAKES NO REPRESENTATIONS, OR WARRANTIES OF ANY KIND WHATSOEVER THAT OUR PRODUCTS OR SERVICES WILL PRODUCE ANY PARTICULAR RESULT FOR YOU.