Start Your New Side Business
One of the best things in life is independence. Your own money. Your own time. Following your passion. [Taking no shit from anybody!] Self-actualizing and feeling proud of yourself.
All that can come from launching and flying your own business.
Run your business on the REWIRE platform and you can take it pretty much anywhere you want to go.
Run your business on the REWIRE platform and you can take it pretty much anywhere you want to go.
The mistake most people make is that they go into business for the money.
Why's that a problem?
Two reasons:
1) You're not clear and passionate enough about what you're doing at the start; and because it may take running on fumes to get over some initial humps If you don't have clarity and passion in the tank, well, it's just damn difficult.
But all I want is the money.
So you're saying you want pieces of paper with pictures of deceased notables and conspiracy theory symbols? Probably not.  What you want are the real benefits of money–what it will get you, what it will do for you. Money will get you the things you crave, the things you're so jacked up to get that you can't wait to have them. This is what will drive you! Just the idea of money isn't enough to get you where you want to go. You need to get crystal clear.
There's a really solid exercise in REWIRE (the book) on pages 22-23 that can help clear this up.
Clarity; someone should write a book about just this one point. It's that big of a deal. Without it you're lost; with it you'll get everything you want.
2) You also need to enjoy the product. Imagine living, thinking, dreaming your business 24/7. That's what will happen, so you'd better find that what you do is interesting and challenging. This is like a game you can win and move onto the next challenge.
By the way, you may start a business and run it for six months before you really know if that business is for you or not. We think this is perfectly fine, but you've done that a few times, instead of giving up, go back to getting clear.
There are basically 3 types of businesses, those that provide a service, sell a tangible or sell an intangible
I know, I know, sometimes we just need the money, so we grab at something that seems intriguing, thinking you have to find out whether you like it or not, which may take time. But save yourself some abuse! Just pause and think, "Do I really see myself doing x for the next 7 years?" If the answer is no, perhaps you may want to consider turning the page. There are plenty of things to do.
There are basically 3 types of businesses:
Those that provide a service, sell a tangible or sell an intangible. Do what seems cool to you.
Here are some experienced-based thoughts about these three businesses:
Service
These are simple to test. What you're selling is usually specialized labor. Make up some flyers, contact your network:  depending on your business type, it can be really easy. If you provide a high-quality service, you'll be full fast.
Services that we employ: painters, doctors, dentists, legal, chiropractic, massage, acupuncture, house cleaners, lawn maintenance, snow removal, home/office maintenance and repair, construction, swim teachers, coaches, interior designers…
I know a kid who started a little painting business in college and made more than his professors. He started by working for someone else and decided he didn't want to drive one hour one way and work with people who had been breathing too much paint, but he would be willing to take his skills and employ them around homes and the university. He pulled out the phone book, started called apartment complexes, and had all the work he could handle by the time he got to the J's. Not a romantic business by any means, but nine months in the kid was making up to $1,500/week, and he was still just a college student.
The only downside to getting into fulltime really fast is that once all your time is accounted for, your income is capped. That's not necessarily good or bad, you just need to recognized that you have a ceiling on your income. There are ways around that (for example, hiring others or finding subcontractors), just make sure your quality stays high or you'll see business erode. Of course, you can also increase your fee – and you very well do that if you're good and in high demand. (See the class Make More Money.)
For some of these businesses, you don't need a fancy website or an office space at all; for others, you'll need an increasing amount of overhead. These businesses are often sellable, especially if you have them set up for recurring revenue, repeat business, subscription, or contract.
Tangible
This is a hard-goods product, and that's good and bad. People can see what they're buying, and that's the good part. If you're savvy, you'll figure out how to sell the benefits of the product and therefore increase the value, the selling price, and your profit. (How-to-do-that is the topic of another class.)
The downside to selling product is that it's product, and that means buying it, holding it, shipping it, and all the fun that comes along–dealing with pieces and parts, shipping, delivery, spoilage, rust , wreckage, over-stock, low selling, high selling (great until you run out), storage… If you're retail, that means expensive real estate, and if you're food…now you're into wildly expensive real estate. If you get creative you can make a fortune, but for a new business, maybe rethink this one.
If you're looking for financing, banks are often willing to finance a product-based business, even your accounts receivable, but frankly we sell some products and services and we much prefer the services–just fewer moving parts, less weight, easier fulfillment, less storage… the list goes on.
And if you're building/creating the product yourself, that adds an entirely different dimension: it can slow you down.

Product without the handling
Intangible
This a service as in insurance, financial services, information, electronically served businesses, security monitoring, cable TV, Internet service, web hosting, subscriptions to whatever (as long as they're not printed), software, aps, and so on. You can't see it, but there's value there, often massive value. If you can have this attached to a contract, monthly service, subscription, you may have a big winner on your hands.
Sometimes there's a situation where a certain amount comes with a basic service fee, then the more the service gets used the more is paid–for example, electricity, sewer, water, cell/phone service, band width, credit card processing, and banking transactions.
If you're a utility, you pretty much have a corner on the market. If you're any one of the other services just mentioned, you'd better provide massive value, because these industries are usually competitive.  Why?  Because they are so extremely valuable.
Most of the customers for these intangibles need very little attention after they are set up for service, so it happens that when you land enough customers to make all the money you need, you really can work as little as ten (10) hours a week to maintain and income of six-figures. We see it regularly.
Example1: It's said that the insurance industry has created more millionaires than any other.
Example2: You may know that we have a sister company that provides payment processing to merchants; they have a growing number of Advisors all over the US who work from home, land merchants in their area, connect a credit card terminal. The  service is handled right over the phone line and through their local bank.
Example3: Look at all the stories you have heard about companies that create a computer-served service and…whammo! Netflix, Facebook, LinkedIn, Sales Force… there are thousands of smaller ones that we never hear about that are living large and are private.
Example 4: The company we use for security service and monitoring. The technician comes out to install the unit on the first installation, then later to swap out the battery every few years. Other than that, it's hands off, and the company collects the monthly monitoring fee.   P.S. Last I heard, the owner was in the South Pacific for 3 months.
Intangibles, especially on a ongoing service fee are easily sellable. There are buyers everywhere looking for this type of business; it's usually considered the most valuable type of business to have.
Why Most New Businesses Fail
You can find loads of reasons online if you search for the reasons why businesses fail. But whatever the reasons, there are three key ways you can fly over them. 1) Focus on marketing and sales. 2) Go for sales first and prettify later. 3)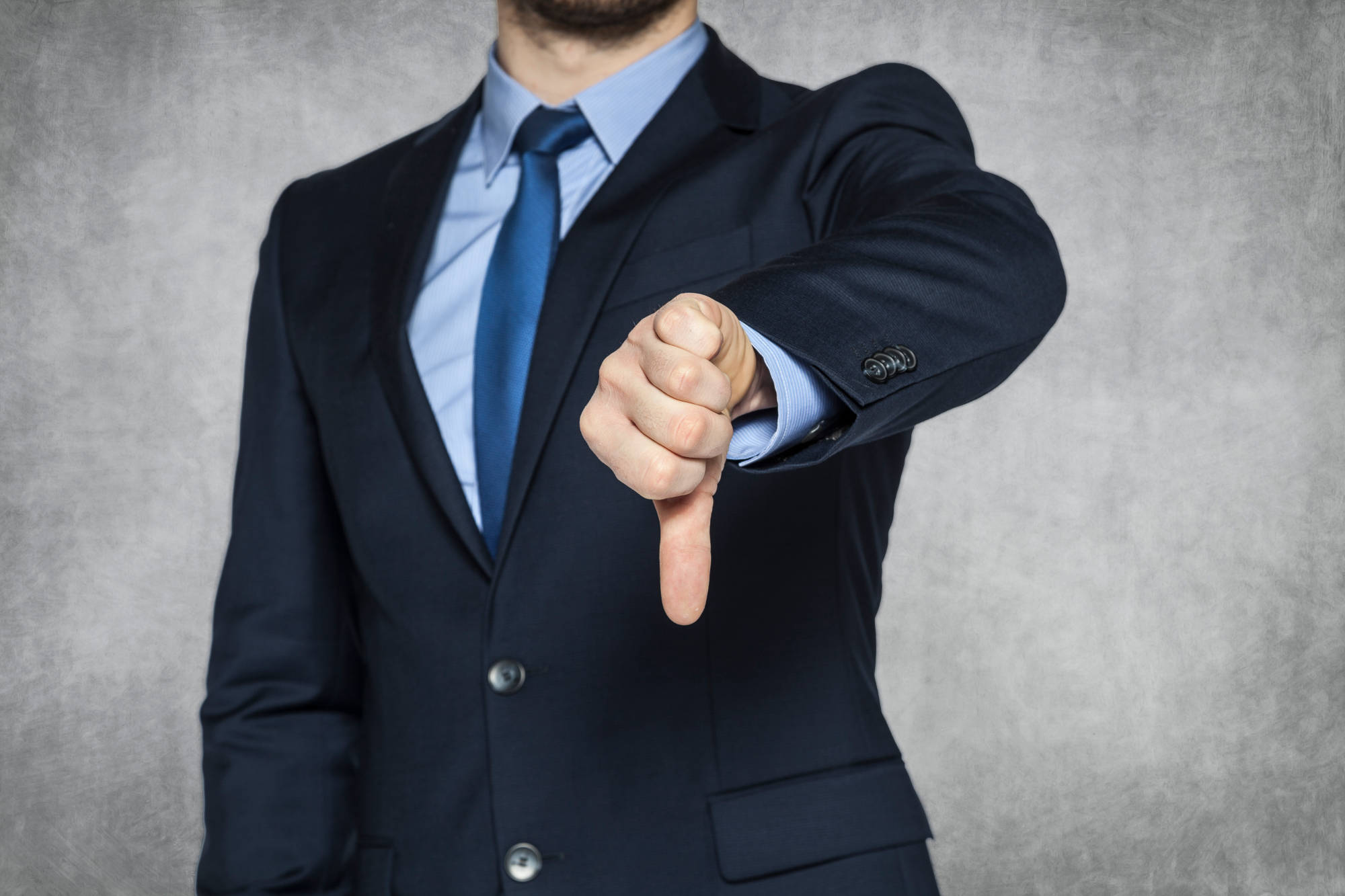 Whatever you sell, focus on marketing and selling first
If you need to design a product, have it manufactured, or design an app or computer program. And you need to give your product huge lead-time, maybe forever. Products are a lot of work. Then you need to figure out how to market and sell the stuff. Take a moment and go back to that clarity exercise and really get clear on what you want to achieve; you may even consider selling someone else's product or service first.
Why on earth would I do that when I could sell my own?
If you have the marketing and sales figured out, that's 90% of what you need to know. Then when your product is done, you can get sales fast. Otherwise, you just took all that time designing a product and now that it's done it's just sitting there, and by the time you figure out marketing and sales, your product's window of opportunity has closed. If you have a simple product that takes two (2) weeks to get ready, rock on with it, even if it's only one of the facets of a more complex arrangement.  Start being easy on yourself, and focus on getting sales.
Figure out sales and the rest is easier!
Example: The book REWIRE, as you see it today, looks nothing like the 300-page expansive behemoth it was after a year of writing and editing. We decided to distill it down so it could be read tonight and implemented tomorrow; that took another eight months. Thank goodness our income didn't depend on that product!
Most of us need to start making money right away, right?
The idea is to launch fast. Because of that, you really need to consider how you're going to do that.
Here, too, you can fiddle around with advertising a website, with all the accoutrements that entails, and never even get off the launching pad; this is where most businesses die. They simply fail to launch. People think they need business cards and all that kind of stuff when really they just need to grab the phone and make a few calls. What they will quickly find is something they didn't understand, and their direction and design will immediately change.
We are a huge proponent of going to people you know first. I know, I know, some think that's a terrible way, but if you do it differently from all the yodles out there schlepping whatever, hiring the masses and all that, yes, that is probably sleezy and wrong. But do it right and you get a little business and a lot of feedback that will help you be a success in the rest of the world.
To see how we do warm market, be sure to look at the lesson on 10x Your Buisness
And feel free to pursue REWIRE (the book). You'll come away with some clear methods that speed results.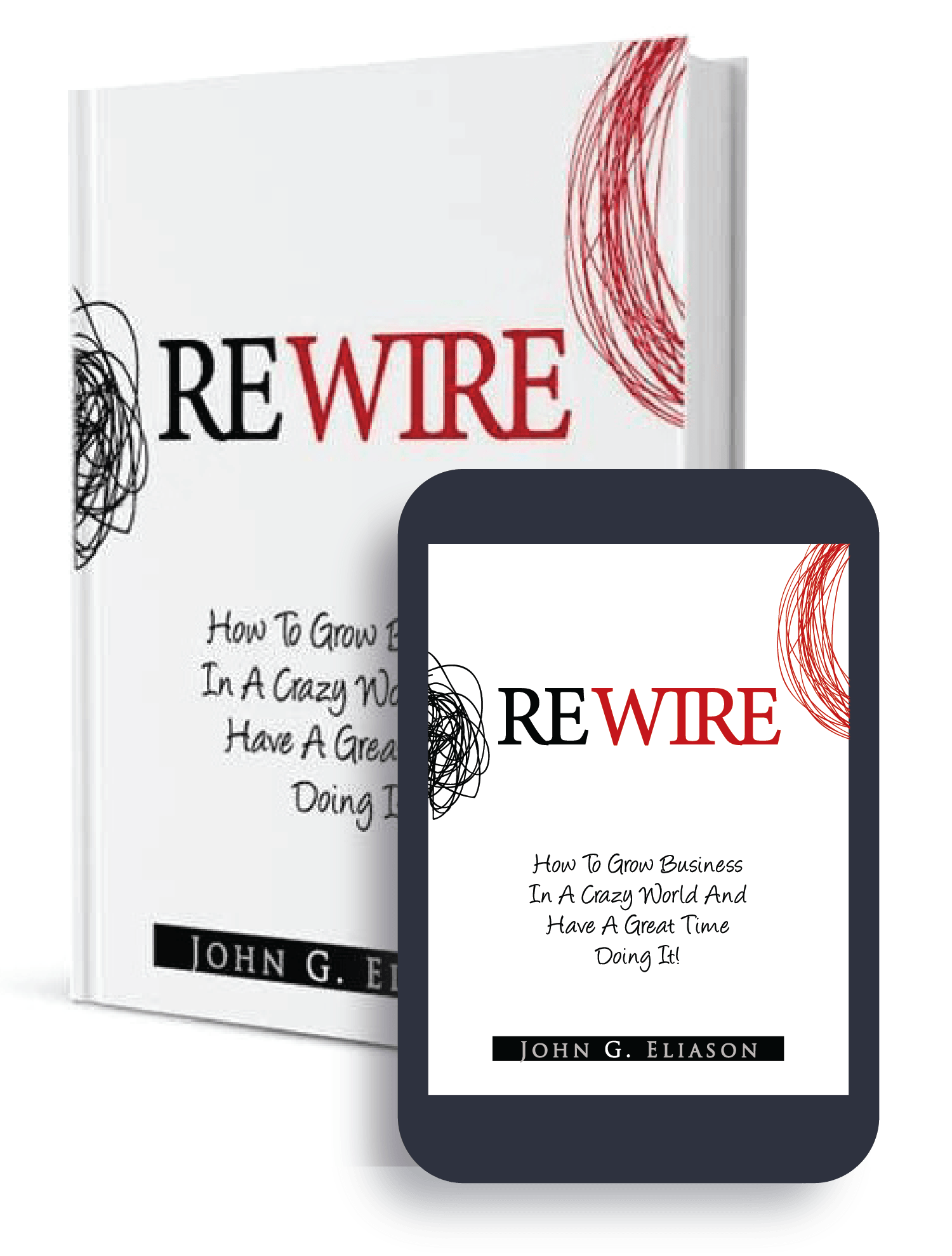 Accept money any way it comes in the door
Make it easy for people to pay you. You know how it is when you pull out your American Express card just for them to say, "Oh I haven't been set up to accept that yet."  Really? Accept cards as payment, use Square or PayPal until you get over $2,000/month, then call our sister card processing company for a better solution. Until then, just go generic.
First Financial, our sister card processing company, check 'em out. They'll ask you good questions to help you understand what you need to know to get what you need for today and tomorrow.